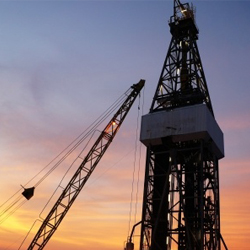 Pioneer Exploration LLC was incorporated in 1983. Pioneer was started by purchasing a number of major oil and gas properties from Sun, Exxon, Mobil, Chevron, Texaco and other oil and gas companies.

Pioneer is a privately held company and operates oil and gas wells in six states: Texas, Louisiana, Oklahoma, Kansas, California and Wyoming. These oil and gas wells are located in mature oil and gas fields with very low decline rates and long life reserves. Pioneer also operates a gas plant in Kansas.

Pioneer's success is attributable to its aggressive drilling and acquisition program and Pioneer's experienced personnel. 

Pioneer believes the following qualities distinguish it from other independent oil and gas producers:

- High-Quality Asset Base: Pioneer has a significant asset base and inventory of development projects and exploration opportunities. Most of our assets have high-quality, long-lived production with very low decline rates.

- High Quality Acquisitions: Pioneer looks for acquisitions in geographical locations that are complimentary to its asset base. Potential acquisitions are expected to have upside development and workover opportunities.

- Low Cost Operations: Pioneer strives to operate its wells at the lowest possible cost without jeopardizing the quality of its operations.

- Entrepreneurial Management: Since the company's start in 1983, our current management team has guided the company through various operational and industrial challenges. Pioneer also employs a staff of individuals who have extensive local experience in the oil and gas fields.